Why I Do What I Do
We are so much more than we allow ourselves to be. With self-awareness, we have the capacity to access more centered power; we can become less reactive and more generative. I work with individuals and groups to cultivate genuine leadership: mindful, choice-full and growing. I have been strongly influenced by the work of my teachers Barry Oshry, Wendy Palmer, Parker Palmer and Roxanne Howe Murphy. Working with leaders (and myself) over the past several decades, I know we can change. We can move beyond our "mini" me selves to become increasing more centered and aware; to become leaders in our lives and in the world.
My Experience
I have experience working inside corporations, government, higher education and non-profits. In 1991, I cofounded a leadership consulting firm and in 1997 cofounded a public Women's Leadership development program still operating today. Most of what I have learned I have learned being a leader and facilitating leadership development for years. I started with a bachelor's degree in Sociology and a masters in Adult Education. I am certified by Power & Systems (systems thinking), Waterline Consulting (peer coaching) and the Deep Coaching Institute and International Coaching Federation (coaching) and the International Enneagram Association (enneagram professional). I serve as a faculty member of the Deep Coaching Institute and Senior Associate of Power & Systems.  I live in the Northwoods of Minnesota with my husband and our two spoodles.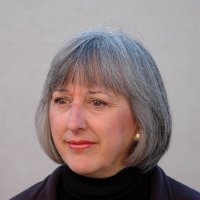 Marcia Hyatt, leadership and life coach for those exploring voice and vocation.