Why I Do What I Do
We have more capacity than we tap. With self-awareness, we have the capacity to access more centered power; we can become less reactive and more generative. I work with individuals and groups to cultivate genuine leadership: mindful, choice-full and growing. I have been strongly influenced by the work of my teachers Barry Oshry, Wendy Palmer, Parker Palmer and Roxanne Howe Murphy. Working with leaders (and myself) over the past several decades, I know we can change. We can move beyond our "mini" me selves to become increasing more centered and aware; to become leaders in our lives and in the world.
My Experience
I have experience working inside corporations, government, higher education and non-profits. In 1991, I cofounded a leadership consulting firm and in 1997 cofounded a public Women's Leadership development program still operating today. Most of what I have learned I have learned being a leader and facilitating leadership development for years. I started with a bachelor's degree in Sociology and a masters in Adult Education. I am certified by Power & Systems (systems thinking), Waterline Consulting (peer coaching) and the Deep Coaching Institute and International Coaching Federation (coaching and the enneagram). In addition to my work as a leadership facilitator and coach, I'm a small-business owner. My husband, metal sculptor Tom Christiansen, and I own Last Chance Studio and Gallery in Lutsen, Minn. (We invite you to stop by next time you're visiting the stunning North Shore!) We live with our two spoodles (aka cockapoos) in a house we built ourselves on Lake Superior.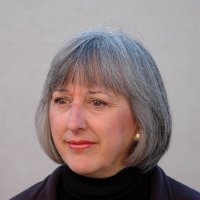 Marcia Hyatt, leadership and life coach for those exploring voice and vocation.